OMG OMG OMG OMG not only did I got approved for the Ryu Hayabusa fanlisting (if you don't know him, fuck joooo) but I'm making a shrine to him... and today I saw his statue and god, I DIED. I want that thing, NOOOOOOOW! dinfusnvgbrsdn

Ok enough fangirlism. CHRISTMAS GIFTS!!


spongy_anime where do I send you your gift? You want me to post it here? Send you an email? you choose! :D I think you'll like it and if you don't well tell me and I'll do a Genex thing to redeem myself XD


fortuna I wanted to make a decent thing for you but alas, I made a horrible, shitty drawing. D: D: I promise I'll do a better thing in the near future.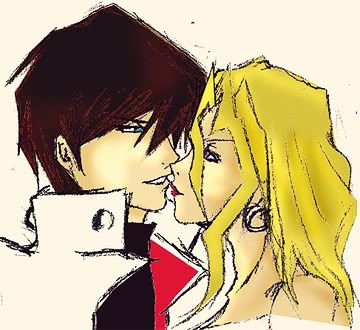 viride Mi biiiitch XD fue tu cumple, ya sé D: y no te di nada de fuck así que si quieres algo nada más me dices (después de la merecida puteada) e intentaré hacerlo.


nin_kennero when you posted your wishlist, the moment I saw it I knew what I was going to give you :D why? Because: 1) I love you 2) You were my first LJ friend 3) Puppyshipping all the way XD 4) Special someone from King of Fighters..... and talking about that someone.... iori, right? Yes... IORI...
Does yagami-iori.org rings something?
Now we can have our yagami network of dooooooooom! XD

Anyone else wants something? I'm still in the mood soooooo...
Yes I know my icon is the sex XD thanks.

IN 7 DAYS IS MY BIRTHDAAAAY!!!